Timeless winemaking tradition
In the heart of Prosecco Superiore, in an area particularly suited to viticulture, originates the story of Riva dei Frati, which owes its name to the place where the vineyards are located: an abbey forgotten by time and a steep slope where the truest Prosecco grapes refine their fragrance. We are in one of the rarest areas of the Valdobbiadene territory; among these hills there are gentle slopes, adorned with magnificent rows of vines, where for centuries the skilful tradition of man has excelled in the cultivation of vines.
1256
Gualfredino da Col San Martino gives the Dominican Friars of Treviso the best land he owns for the production of fine wines
1976
The Adami family starts its business in the Follo area of Santo Stefano di Valdobbiadene.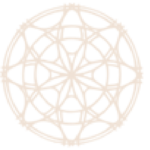 1988
Cesare Adami and Marisa Merotto found the Riva dei Frati winery, restoring the vineyards of Col San Martino to their former glory
2017
The historic home of the Adami Merotto family is being restored to its original beauty through careful conservation restoration work
The winemaking tradition is what has always distinguished the history of our family, especially with the production of fine wines from the renowned area of Santo Stefano di Valdobbiadene since the early 1900s. A passion that is intertwined with the centuries-old history of a unique place, in which the origins of our company are rooted and that today we guard, still preserving the ancient knowledge that has been handed down to us
Follow us on social media