Through the places of daily living
In the Veneto region, in a strip of Marca Trevigiana known since medieval times as "gioiosa et amorosa," is the Prosecco wine road, which touches the most characteristic and important towns and places for the production of Prosecco D.O.C.
In the heart of Prosecco Superiore
Timeless winemaking tradition
The Conegliano Valdobbiadene production area retains unique characteristics: in fact, the steep slopes and the particular morphology of the area obtained Unesco recognition in July 2017 by becoming part of the World Heritage Sites.
For centuries, the rugged terrain has been shaped and adapted by special land use practices, including soil and soil conservation techniques that encompass winemaking practices for the production of the highest quality Prosecco Superiore.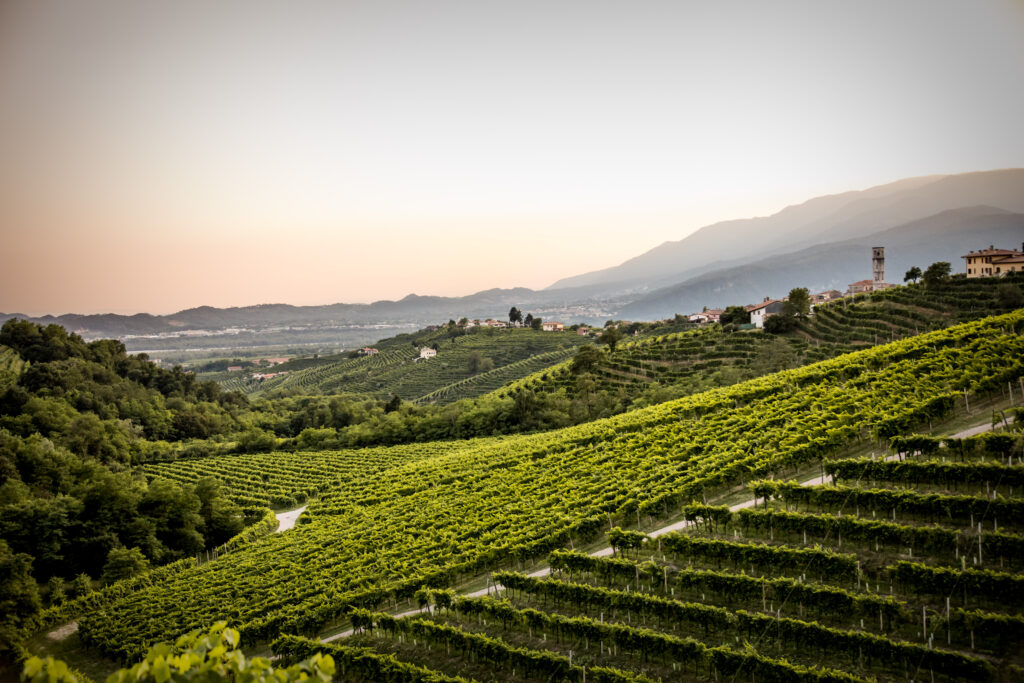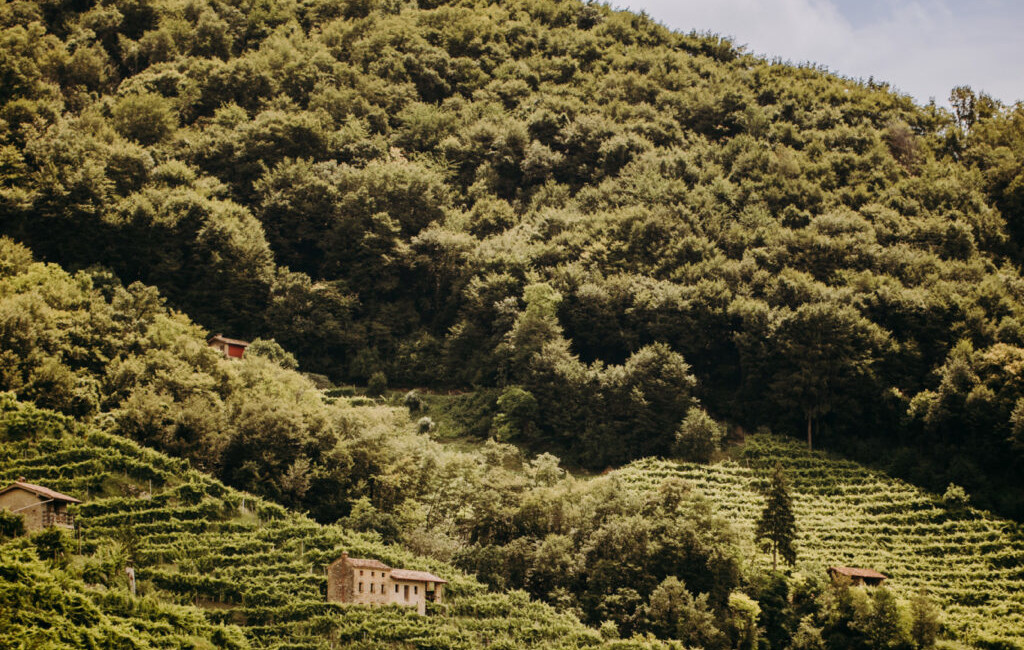 The soil of Conegliano Valdobbiadene has a very ancient origin, dating back to the uplift of the sea and lake bottoms. Part of the hills were reshaped by glaciers in the Dolomites, which carried various sediments downstream. The resulting soils are deep, consisting of rock and sand conglomerates with a lot of clay and sometimes iron. Where the glacier did not act, soils of marine origin, composed of marls and sandstones, were maintained, which were shallower and more filtering. This results in a coexistence of many different types of soils but also in a different conformation of the hills, now gentler in the Conegliano area, now steeper and completely facing south in the Valdobbiadene area.